Together, we stand alone
Nobody ever changed the world by being the same, so we dare to be different. We believe that when the right people come together – magic happens.
That, is the power of som3.
What we're all about
We believe that people buy from people, so much so, we made it our mantra.
We are a relationship people led business that is passionate about working with businesses that want to work with us, and between us we keep business simple and easy. This way more gets done quicker and with less stress for everyone. Business is full of people that want to make doing business difficult and painful, we aim to be quite the opposite. We are well aware of the short-falls and reputation of much of the recruitment industry, and we use all these experiences to differentiate us in our own industry.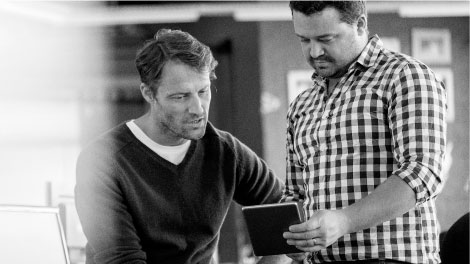 We are a forward thinking customer focused people business, that believes in collaboration so we can all grow our businesses respectively and profitably.
Many of our Customer relationships go back as far as 20 years ago, and we value this greatly. Most of our Customers become genuine friends over time. This means a lot to us, it makes coming to work much more enjoyable.
Our culture
Our culture and our people are where it all starts, and we work hard on getting the culture right and people in the right place.
Above all we strive to be fun and easy to work with.
Meet our leadership team
Ready to see what som3 can do for you?
We really are as good looking as these (unedited) photos. Don't believe us? Give us a call and let's hook up!